Whole School Camp at the Yurt Farm, Goulburn
Here is all the info you will need to prepare for the Yurt Farm - be prepared for cold and hot weather and bring an adventurous spirit.
---
The Yurt that was…
by Stefan, Group 2 teacher
Holy smokes what a fantastic camp! Yes it was cold, yes it was windy, yes it rained but wow! Didn't the children have a great time!!! And isn't Mike a character! They don't make 'em like that anymore!
Despite the grey clouds I still managed to get sunburnt! Wow! Seeing the children getting along with each other so well, working and playing together, sharing bits of wood in the woodworking Yurt, cooperating in the canoes on the dam, spotlighting like crazy, gobbling marshmallows like they are the last meal on earth - such great memories for the kids and for teachers and parents too!
It's so wonderful that we have this camp as an annual event - I might have to have words with Mike about the weather for next year but otherwise what a blast!
Yurt Farm experience
by Suzanne, Group 3 teacher
'Chilled', 'relaxed' and 'laughter' are 3 words that spring to my mind to describe the delightful 3 days that we spent at the Yurt Farm this year.
This was my first trip down to Goulburn and I certainly was not disappointed! The weather wasn't in our favour but as an old Scottish saying goes "there's no such thing as bad weather, just inappropriate clothing!"
Oh how true says the person who spent most of her time in shorts!! But it didn't stop the fun and excitement from buzzing around the camp.
I loved seeing the children in a different place but still feeling completely at home and enjoying whatever took their fancy; woodworking, canoeing, toasting marshmallows,milking the cow, helping to round up the sheep, walking and for some just being in beautiful surroundings.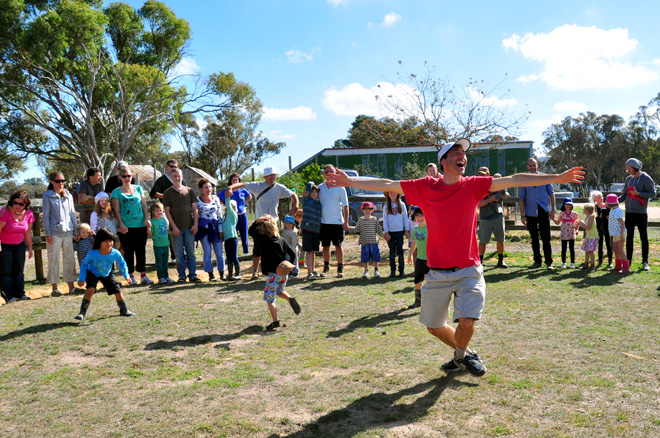 ---
Times
Arrive at the camp on Wednesday by midday. Lunch will be at 1.00pm at the village. We depart on Friday about 11am.
Accommodation
The camp has 12 yurts. 1 is reserved for the teachers. Each yurt can accommodate up to 6 children and 2 adults. As you can discern, with a school population of 62 children and families, we will not all fit in the yurts. Last year we had tremendous support from the community in bringing tents and we ask again that if your family has or can find tents, please do. We would like to offer the yurts to those families who do not have camping equipment.
Food
The camp is fully catered for, featuring Judit's delicious fare, from lunch on Wednesday through till a hot country breakfast on Friday morning. Please complete the attached form to let us know of any special dietary requirements of your children and other family members.
Plans
Activities are run by Mike and Judit (our hosts). Chill out time also features - where children and adults can enjoy the variety of activities at the yurt farm (woodworking, canoeing on the dam, the flying fox, craft yurt, just sitting in the bush and breathing! etc).
Pre- school children and younger siblings need to be supervised by the parent/ guardian at all times. These children are not the responsibility of the primary staff. Primary staff focus on children from their class groups.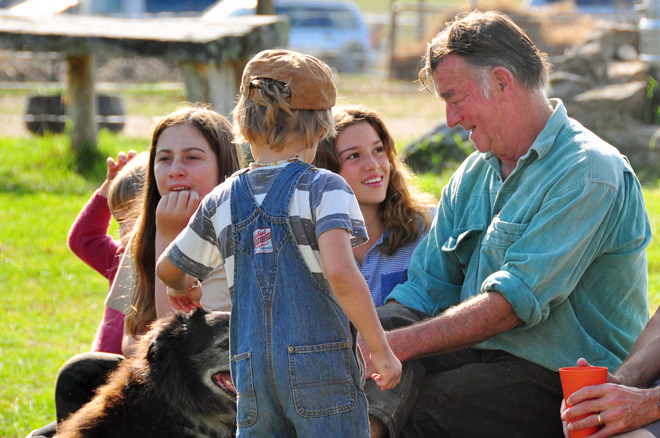 ---
What to bring
Clothes for the 3 days/ 2 nights:
Pyjamas


Swimmers and towel

Shorts


Underwear

T shirts

Warm jumper

Joggers for bush walking
Other things:
Torch

Sheet, pillow, sleeping bag

Toiletries: toothbrush, toothpaste, soap, sunscreen, shampoo
What not to bring
Expensive items
Money
Food/sweets - Desserts are served daily so we ask you not to provide any sweets while your children are on site at camp. We have children with a wide range of allergies and look to provide a safe and fair experience to all.
No electronic games are allowed so please ensure your children do not pack them. We can only ask for each parent to be aware of this request as last year we had some difficult moments with some children using these items.
Out of respect, we alert you to the fact that some mobile phones do not have reception at the farm.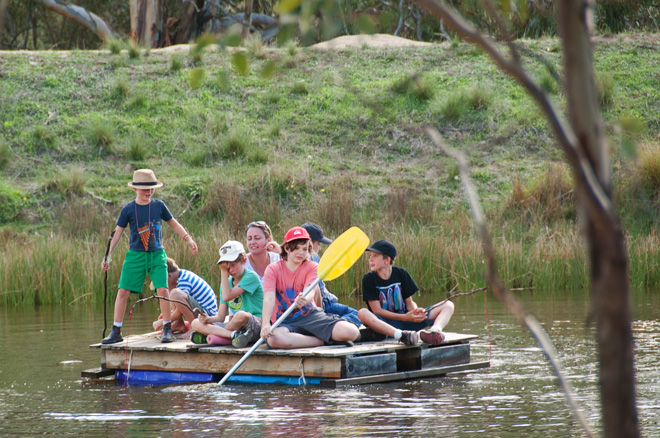 ---
How to get there
The Yurt Farm is located approximately 20km outside of Goulburn.
Transportation is by parents driving to the site. If you are unable or cannot find families with whom to car pool talk to your child's teacher.