Friendship Seed stories
Ndiani Primary in Kenya, Africa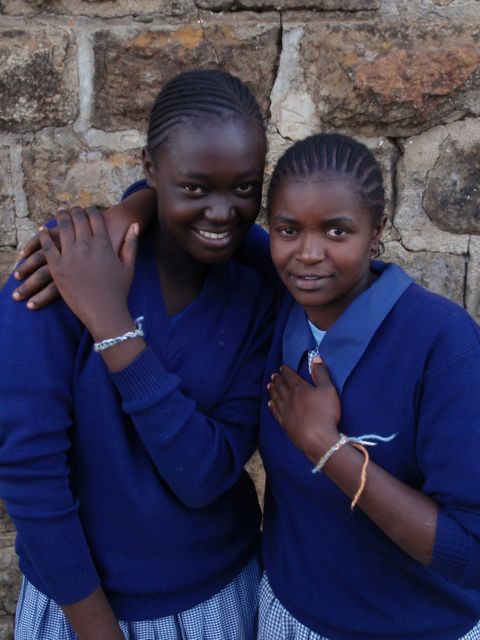 Ndiani Primary School is located in Thika, Kahawa Sukari, 15 km from Nairobi city in KENYA. The school has 610 students and 17 staff and caters for K-8 (Primary School in Kenya goes up to year 8).
The school is spread over approximately 500m sq of land and belongs to Kikuyu people (a tribe).
Classrooms are solid brick buildings and classes are split into year groups. The school has no electricity and students are lucky to share a desk with another student. Students get water from a water-way that is approximately 500m away and there are crocodiles and hippos there but children don't get hurt very often.
Classrooms have padlocks to keep people out. However, the small windows that are in the classrooms have usually been smashed and people can climb through them so there are no posters or other smaller resources in the room. If there was, they would be stolen.
The school caters for children from a range of backgrounds. Lots of orphaned and poor children are included and the school provides porridge every day to all students. This is made in the school hall (a larger building) which is also used for prayer. It is a Christian school.
The children enjoy school although by Australian standards it is strict. They are always smiling. Students enjoy soccer (and are very good at!) and handball (which is similar to Australian netball).
The school is trying to develop students' awareness in the environment and has recently planted lots of plants and trees. Goats sometimes wander into the school and eat them though!
The students enjoyed making the friendship bands and are excited to receive the responses to their mails.
Jaye W.
Volunteer, Ndiani Primary