Meet our primary teachers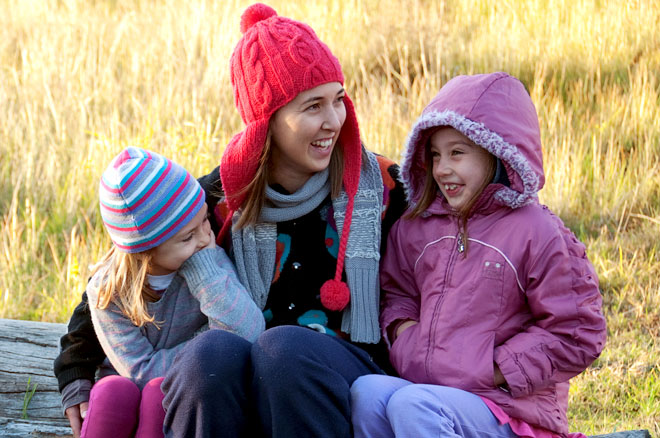 At Kinma there is a very close teacher/child relationship. The informal and friendly environment encourages personal expression, as well as stimulating respect for and understanding of the individuality of others.
Children spend a major part of each day with the teacher who is responsible for developing the educational program for their group.
There are no bells at Kinma. Children come inside the buildings when "in-time" is called by the staff. Children work in small groups for the development of their basic skills and concepts.
Children dialogue freely with all in the community. Teachers provide feedback where appropriate. However, at Kinma we avoid evaluation that implies comparison of one child with another.
---
Teacher Training
The teachers at Kinma are encouraged to continue their professional development through in-service training. They also review current literature and findings in education, psychology and related fields for possible contributions to the learning program in the school.
---
Juli Gassner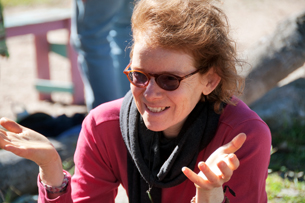 Educational Co-ordinator
Juli is the Education Co-ordinator of the School. She works with parents, staff and students as well as mentoring university students in progressive education.
Juli has a passion for working mathematically in exciting, creative and probing ways. She can regularly be found with a group of students in dialogue about their newest questions of how and why the world is the way it is / or not! 
Juli commenced at Kinma in 1999 and in 2004 she headed off to New Zealand to be part of a team setting up democratic primary and high schools.  Luckily for us, Juli returned to Kinma in 2008 to continue exciting us in education.
Qualifications: 1992 Master of Education (Universities of NSW and Melbourne), 1987 Grad, Dip. Teaching (Primary) (Sydney University), 1984 Bachelor of Commerce (University of NSW) 
Michelle Walker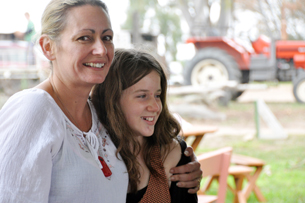 Group 3 Teacher
Michelle job shares with Katie in group 3, teaching our older students, including our pre-highs. Michelle was employed in 2006 and brings a diverse range of skills to the School. Michelle has understanding, tolerance and non-judgment in her daily work.
Along with her obvious love and enthusiasm to the Kinma students is her great passion and delight in watching her two young daughters flourish.
Qualifications: 2005 Bachelor of Education (Primary) (Edith Cowan University)
 Katie Court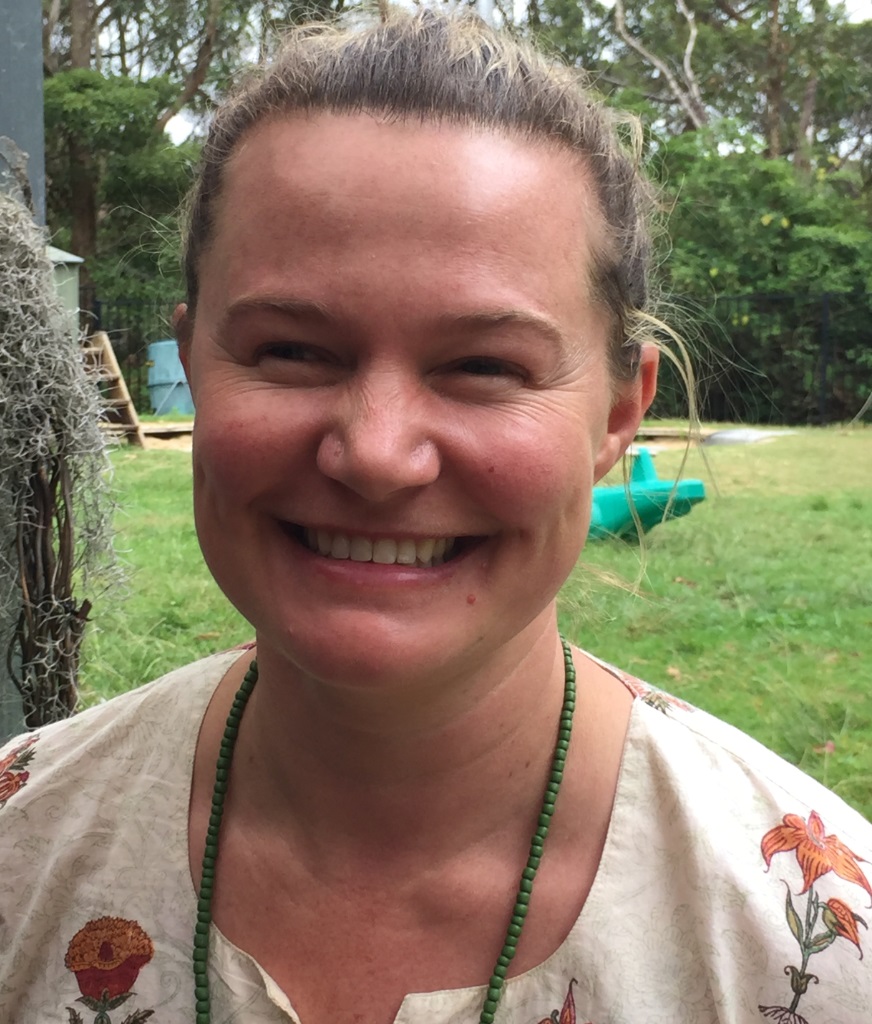 Group 3 Teacher
Katie came to Kinma after completing her internship in her last year of studying her Mastes of Teaching at UNE in 2016. Katie is also the mother of three children, and has a passion for creativity and design.
Qualifications: Masters of Teaching (Primary) - University of New England (2016); Bachelor of Fine Arts - University of NSW (2000) 
Kimberley Read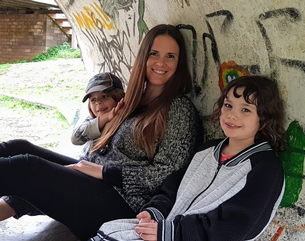 Group 1 Teacher
Kimberley, like many of our other employees, came by to do a practicum in her final year of study and decided to stay! Kimberley loves to travel and experience other cultures. Kimberley teaches with Andy, bringing patience, a warm smile and a friendly invitation to learn to the classroom. While developing close relationships with the students and working to support each child in reaching their full potential, she also watches in awe as her own young daughter grows and flourishes.
Qualifications: Bachelor of Education - University of New England (2016); Advanced Diploma of Naturopathy - Nature Care College (2010)
Grace Paddon (Cracknell)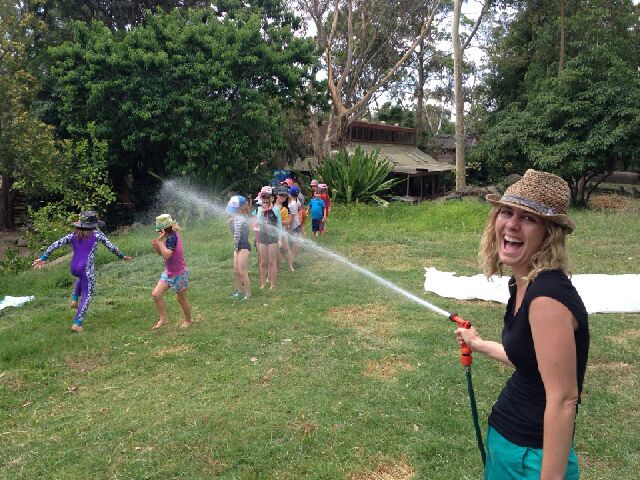 Group 2 Teacher
Grace joined the team of Kinmka in 2014 from across the ocean, all the way from the UK. We have decided we will not be giving her back! Gentle, with a big heart, shes's able to see beyond the faceade. Grace has a passion for all things literacy based and brings the learning alive with ease and joy.
Qualifications: Bachelor of Arts (Hons.) Primary Education - Nottingham Trent University (2004) 
Tristan StClare
Group 2 Teacher
Tristan was employed in mid-2015 and has brought with him his longstanding love of the natural enviornment, in all forms. From making shelters to instruments, and just enjoying its beauty. Tristan has worked in a number of other independent primary schools before joining our team.
Qualifications: Graduate Diploma: Education - University of Wollongong (2000); Bachelor of Arts (Hons.) Cognitive Sicence - University of NSW (1997); Bachelor of Science (Hons.) - University of Sydney (1994)
Andy Lamond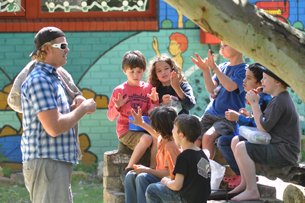 Group 1 Teacher
Andy team teaches with Kimberley in group 1 (5-7yrs approx.) and was employed at Kinma in 2011, after completing his 4th year practicum with the school in term 2 of 2010. Andy is easy to find - guitar playing, singing pied piper of Kinma - sitting somewhere in the sunshine. Andy is a master at woodwork and fixing stuff along with surfing and spending enormous amounts of time for his youn students.
Qualifications: Bachelor of Education (Early Childhood) - Macquarie University (2010) 
Bea Heine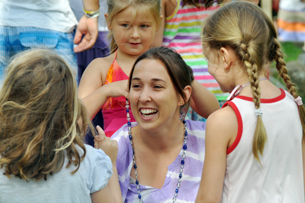 Group 2 Teacher
Bea team teaches group 2 (7-9yrs approx.) and was employed at Kinma in 2012. Bea is currently on maternity leave.
Qualifications: Masters of Teaching (Primary) - University of Sydney (2011); Bachelor of Arts (Hons.) - University of Sydney (2007) 
Morag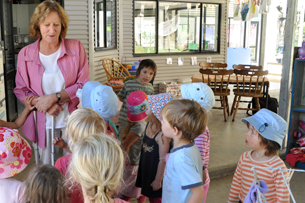 French teacher
Jerome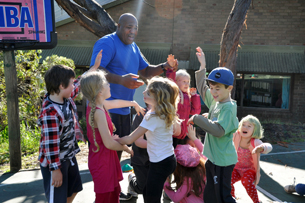 Basketball teacher