Friendship Seed stories
Phu Nin orphanage, Vietnam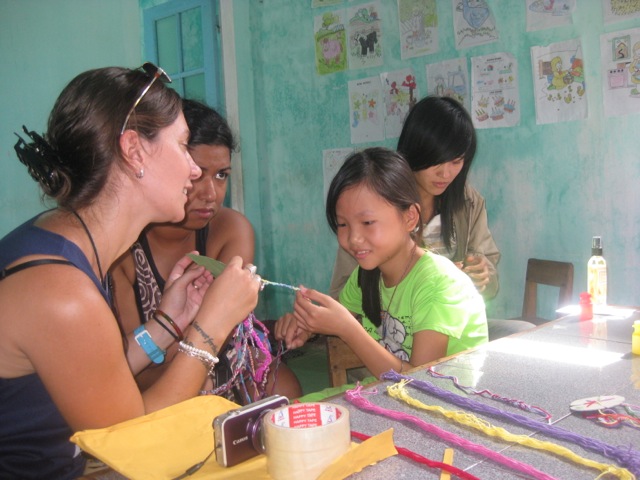 Jake ( 15) , Ellis ( 13) and Jackie ( their mum) are Australians who are travelling in Vietnam sharing their generous energy and resources with some communities. A friend of theirs, Anna, has lived in these communities for a year, sharing friendship bands made by Kinma kids with the children.
They all made some bands together with the community at Phu Nin orphanage - 20 minutes outside of Tam Ky.
Jake reports that the older grils loved making them, were really taken with the idea of the band and that some plaited bands are coming home with them.
Some bands and cottons for them to make some more have been left there.