Meet our primary teachers
Children spend a major part of each day with the teacher who is responsible for developing the educational program for their group.
There are no bells at Kinma. Children come inside the buildings when "in-time" is called by the staff. Children work in small groups for the development of their basic skills and concepts.
Children dialogue freely with all in the community. Teachers provide feedback where appropriate. However, at Kinma we avoid evaluation that implies comparison of one child with another.
---
Teacher Training
The teachers at Kinma are encouraged to continue their professional development through in-service training. They also review current literature and findings in education, psychology and related fields for possible contributions to the learning program in the school.
---
Kate Chockman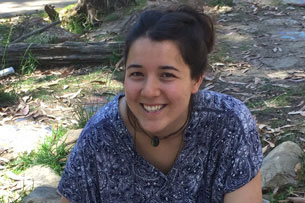 Group 2 Teacher
Kate completed her internship with us in 2013. After a couple years teaching rurally and exploring the globe, Kate now teaches children in Group 2 with Sean, meeting each day with excitement, playfulness and enthusiasm.
If you were ever searching for Kate at Kinma, you'd find her running around on the bottom field playing a game of soccer or observing and admiring the native wildlife. Kate has a strong passion for the environment, creative arts, and science which she utilises to spark children's creativity and interest. Kate loves to create learning experiences which allow children to naturally engage and explore.
Sandra Hicks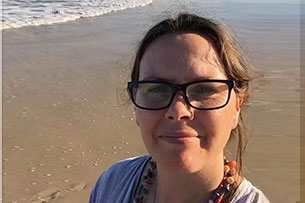 Education Leader
Sandra is our Education Leader. She joined the Kinma family after teaching in many school settings since 1996, both in Australia and overseas.
She is a dedicated educator with a passion for holistic and relationship based teaching and learning.
She feels truly blessed to have landed in such a beautiful, nurturing environment that is Kinma.
Kimberley Read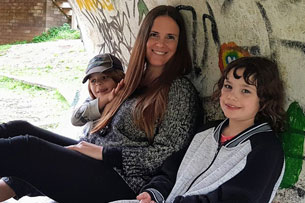 Group 3 Teacher
Kimberley first joined the Kinma community as a playgroup parent and quickly realised she had found her home. She began teaching in 2016 after completing her practicum at Kinma, and is currently teaching and playing with children in Years 5 and 6 in Group 3 with Chris.
Kimberley loves the freedom to follow children's interests, play-based learning and getting to know her students.
Jerome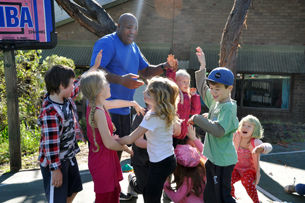 Basketball teacher
Jerome has been teaching and playing with Kinma children for as long as we can remember! He is a much loved member of our team who joins us in the colder months in Terms 2 and 3 when we play basketball.
Katy Bennett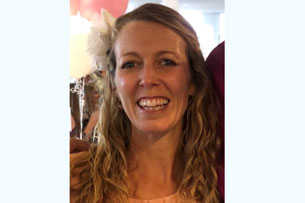 Learning Support Teacher
Katy is excited to be learning and teaching at Kinma! She began her teaching career in England before travelling and teaching in Tanzania, Peru and Nepal. She's now settled in Australia and, when not teaching, enjoys having fun with her young daughter. Katy is also a yoga teacher and loves sharing her love of yoga and learning with the children at Kinma.
Tom Brien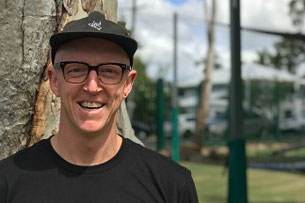 Group 4 Teacher
Tom completed his practicum at Kinma and teaches our Kindergarten children in Group 4.
Tom is happy to have found a home at Kinma joining kindred spirits both big and small.
A lover of the ocean and father to three little humans, Tom is excited to play, learn and create with our Group 4 friends.
Sean Curran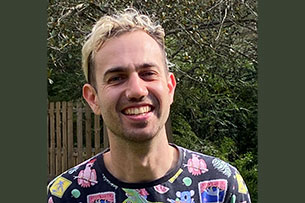 Group 2 Teacher
Sean completed his final teaching placement at Kinma in late 2021 and was thrilled to officially join the team the very next term. Before that, he'd worked with children since 2015 both as an English tutor and a children's entertainer. Sean co-teaches with Kate in Group 2 with Year 3 and 4 students.
His goal is to forge deep connections at Kinma and bring his love of drama and literature into the classroom.
Lisa Brine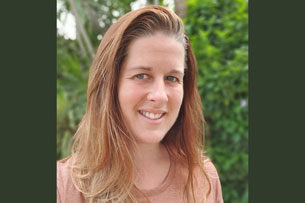 Group 1 Teacher
Lisa joined the Kinma family at the start of 2020 and teaches Year 1 and 2 children in Group 1 with Anthony and Priscila. She has a passion for Literacy, especially storytelling and Drama.
Lisa loves to be outside and is excited to be out exploring and enjoying all of the spaces Kinma has to offer.
Priscila Kern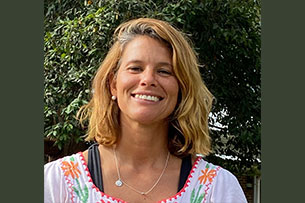 Group 1 Teacher
Priscila has always been very curious and passionate about nature so she decided to study Biological Science back in her homeland. She spent several years studying and working with microbiology, ecology and government projects working towards a better quality environment. She is also passionate about art and culture and is always finding creative ways of incorporating and blending these into the classroom. After arriving in Australia, Priscila came to a Kinma school tour and fell in love with the School and its education philosophy. Priscila is part of Group 1 working alongside Lisa and Anthony, and loves to nurture and teach young children.
Anthony Vinnik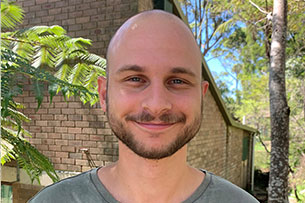 Group 1 Teacher
Anthony joined Kinma in 2022 and teaches Group 1 children with Lisa and Priscila. Anthony has a passion for engaging children in a wide range of projects that inspire and challenge.
Anthony loves bushwalking and exploring the neighbouring national park with the children in his group!
Chris Styler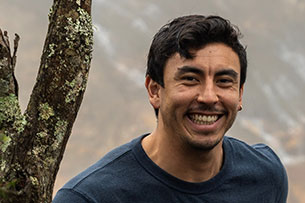 Group 3 Teacher
Chris joined Kinma at the start of 2021 and teaches Year 5 and 6 children in Group 3 with Kimberley. He has a passion for Maths, Technology and Physical Movement.
Chris loves to be outside, especially at the beach, and is grateful for all that Kinma has to offer. He is excited to play and share connections with children across the school